Luxury Ocean Front Villa's Rental in Bonaire
Our Ocean Front Villa's – Living on the Ocean in Bonaire
Kas Aventura – Ocean is a modern and luxurious oceanfront villa available for rent. Unlike many other villas, it boasts valuable paintings by two renowned German painters from Berlin, as well as high-speed fiber optic internet and other top-of-the-line amenities. Additionally, guests have access to their own well-equipped 4×4 pickup truck, complete with automatic gear, […]
Family-friendly beach accommodation This BRAND NEW, beautiful oceanfront villa is the perfect destination for your vacation. The modern house is located in the south of the island in "Belnem" in the famous "Punt Vierkant" area. This area is generally considered to be the most luxurious and beautiful oceanfront homes on Bonaire. Additionally, guests have access […]
Our Water Front Villa's – Direct access to Lagoon & Caribbean Sea in Bonaire
Mini Resort Cocoloco – Lagoon
Coming soon – Available from December 2023 – INCLUSIVE PICKUP TRUCK – Waterfront Apartment with big pool and cozy lounge area Kas Cocoloco-Lagoon is a wonderful ground floor apartment with a big pool shared by only 6 Villas, for a maximum of four guests. This little individual resort inside the bigger Water Villas Bonaire resort […]
Our Luxury Penthouses -Perfect Privacy & Magical Sea view in Bonaire
Penthouse – Heaven's Lodge
Luxury Accommodation with Complimentary Pickup-Truck for Ultimate Caribbean Getaway
These villas offer breathtaking views of the crystal-clear Caribbean Sea, and they come equipped with all the modern amenities you need to relax and unwind. And the best part? We offer a complementary pickup-truck to make exploring the island a breeze.
With your own pickup-truck, you can easily venture out to explore the island's natural wonders, from the lush national parks to the vibrant coral reefs. And when you're ready to return to your villa, you can relax in style in your private oasis, complete with a pool and all the comforts of home.
So if you're ready to experience the ultimate in Caribbean luxury, book your stay at a Bonaire-Ocean-Villas accommodation today and discover all the beauty this island has to offer.
You need an additional extra pickup truck?
Additional pickup starting from $55,- per day
(Deluxe insurance & Deluxe service + taxes and fees included)
Discovering a Hidden Gem in the Caribbean
Discovering the Magic of Bonaire
Bonaire is a unique and special place that captivates visitors with its laid-back vibe, stunning natural beauty, and friendly locals. The island's commitment to preserving its environment creates a sense of peace and tranquility, while its many beaches, dive sites, and natural wonders offer endless opportunities for adventure. With so much to discover and enjoy, Bonaire is a hidden gem that is sure to leave visitors feeling enchanted and rejuvenated.
Bonaire – Why divers call it paradise
Exploring Bonaire's Underwater World
Bonaire's coral reefs are home to an incredible variety of marine life, including colorful fish, sea turtles, rays, and even whale sharks. The island's protected marine park ensures that the reefs remain healthy and vibrant, providing an ideal habitat for both reef fish and larger pelagic species. With visibility often exceeding 100 feet, divers can fully immerse themselves in this underwater wonderland.
Exploring the Island's Natural Beauty and Cultural Heritage
Bonaire offers visitors a wide range of activities, from snorkeling and diving in its vibrant coral reef ecosystem to exploring its rugged wilderness in Washington Slagbaai National Park. With over 20 public beaches and a rich cultural heritage, there's something for everyone on this Caribbean island. Discover the top things to do in Bonaire and plan your next adventure.
Discover the Best Things to Do in Bonaire:
A Guide to Adventure, Culture, and Nature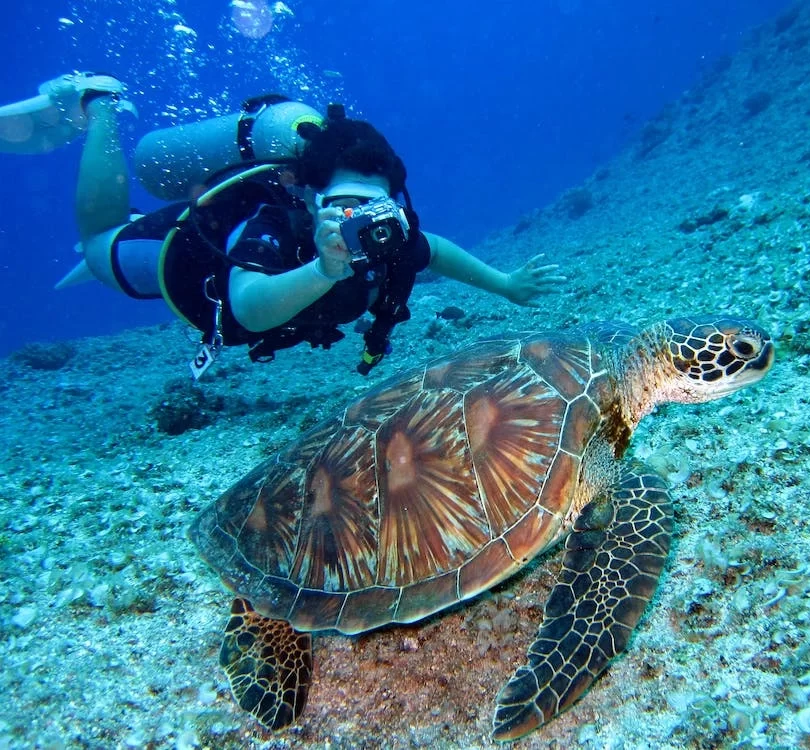 Bonaire's reefs thrive thanks to Captain Don Stewart's dive company and the Bonaire Marine Park. Over 85 dive sites can be explored, with 54 accessible from shore. The reefs teem with over 350 fish and 57 coral species. Dive year-round in our tropical climate.
Bonaire offers water and land activities like windsurfing, kitesurfing, kayaking, landsailing, mini-golf, horseback riding, fishing, and snorkeling. Enjoy stable winds, warm waters, and sunny weather. Snorkel near the coastline to see turtles, rays, and tropical fish.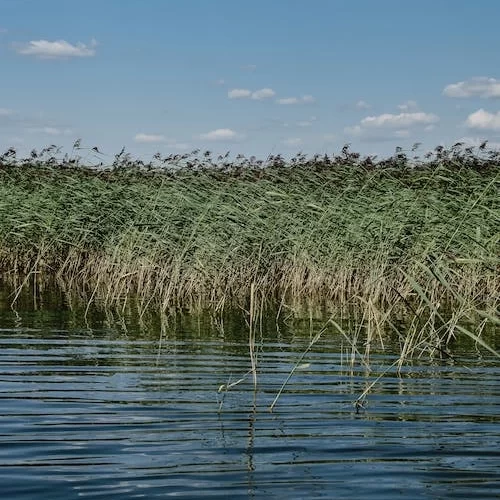 Bonaire offers exciting activities for adventure seekers, from water sports to eco-adventures. Relax on the beach, explore the island's natural beauty, or visit museums and historic sites. Don't forget to capture the magic with your camera.
Eco-Adventure Sightseeing
Bonaire offers diverse outdoor activities, such as cycling, birdwatching, hiking, and golfing. Explore the island's natural habitats and wildlife with sunset cruises, national park visits, or local guides. Discover Bonaire's history, culture, and underwater wrecks.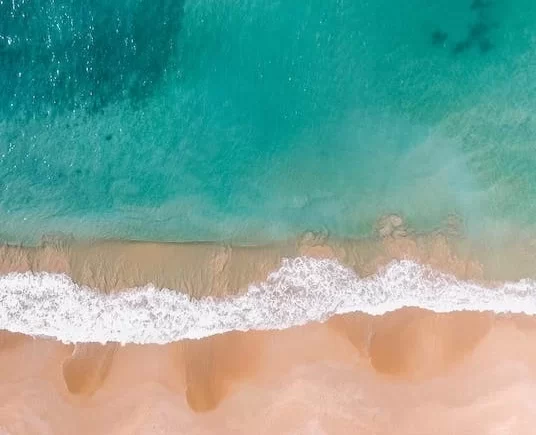 Bonaire's beaches have different types of sand due to thriving reefs. We keep them clean and use eco-friendly sunscreen. Follow yellow markers to find a perfect spot. Join beach clean-up events to give back and meet friendly people.
Bonaire offers a unique Caribbean cuisine featuring natural fish dishes, stews, and soups with goat and iguana meat. Local fruits like soursop, limes, and mangoes are also incorporated. Don't miss out on the world-famous rum raisin cake and tropical sorbets. Come share a meal with us!
Frequently asked questions
Tourist tax regulation
Beginning July 1, 2022, all visitors to Bonaire are required to pay an entry tax. The tax can be paid online through the official Bonaire government website at Bonairegov.com, or upon arrival at the airport.
What Are The Check-In And Check-Out Times?
The standard check-in time for all our accommodations is from 4pm on (until late). The standard check-out time is 10 o'clock in the morning, but if we don't have immediately following guests, we are of course very flexible and in that case our guests can stay until they have to go to the airport.
However, if we expect guests right after their stay, we will have to ask our guests to actually check out the accommodation at 10am.
If they don't want to take the risk, our guests can of course book an extra night (upon availability) or choose for a late checkout upon payment.
And if they unexpectedly have to get out the apartment early, then they could also consider buying a day pass at one of the 'beach resorts' on Bonaire, where they can spend the entire day, usually for around $ 15-20 per person, swimming, take a shower, change clothes, and they can also store their luggage there. It is also posible to store the luggage at the house.
What Is There To Know About My Arrival and Check-In?
Please inform us about your flight details, the estimated time of arrival.
Bonaire Ocean Villa's is the property and rental manager of your accommodation. The hosts of Bonaire Ocean Villa take care of the check-ins personally and they can easily be reached via WhatsApp, telephone or e-mail, always with very short response times.
Will There Be Housekeeping In My Accommodation?
Bonaire's delicate environment benefits greatly when linens and towels aren't cleaned every day. As such, Bonaire Ocean Villas takes care of the beginning and end cleaning and if our guests desire more (service) cleaning, we will be happy to ask for quotes for that with the cleaning companies we work with. Of course, more than enough towels and bed linen will be provided for the entire stay.
What Are The Amenities In My Accommodation?
Bonaire Ocean Villas offers a luxurious getaway with high-speed Fiberglass internet, privacy amidst nature, and stunning Caribbean ocean views. Enjoy the comfort of private terraces, infinity pools, and lush tropical gardens. Each villa is exquisitely designed and equipped with modern amenities for an unforgettable stay. Whether for a romantic retreat or family vacation, Bonaire Ocean Villas is a tropical paradise that leaves guests longing to return.
What About Electricity And My Devices?
At Bonaire Ocean Villas, we understand the importance of providing a seamless experience for our guests. That's why we offer adapters to ensure compatibility with the electric voltage and plug types in our accommodations. While the voltage is 220 volts with European round plugs, we recommend guests to bring their own transformers or adapters for their preferred appliances. If you have any concerns about the outlets or appliance compatibility, please don't hesitate to reach out to us. We want to ensure that your stay is as convenient and comfortable as possible.
What Are The Payment And Cancellations Policies?
Please click here to check the reservation, Bonaire-Ocean-Villas.
In short:
At the time of the reservation we ask for a 33% down payment to confirm the booking. The rest is due 2 months prior to your arrival. Cancellation before that last 2 months will cost that 33%. Within the 2 months prior to your arrival, cancellation will cost 100%.
Most travel insurances cover these costs in case of force majeure, health issues or family matters. Therefore, our advice is to always get a good travel insurance!
Where Can I Find Bonaire
Bonaire is located just off the coast of Venezuela in the southern Caribbean, part of the Dutch Antilles island chain that includes the more developed Aruba and Curacao. We are please to be well outside the hurricane belt. Latitude/longitude (GPS): 12°10′ N 68°17′ W.
What Is There To Know About The Island's Environment?
Bonaire is a small (111 square mile, 288 km2) island, only 3 to 7 miles (5 – 11 kilometer) wide and approximately 24 miles (39 kilometer) long. With the exception of Mount Branderis and the north western areas near Washington Slagbaai National Park, the island is primarily flat. It is also quite arid, averaging only slightly more than 20 inches (510 mm) of rainfall annually, most of which falls autumn through January. Easterly trade winds wash over the island year round, helping to dissipate the heat, with average land/air temperatures ranging in the low 80's Fahrenheit (around 27C).
How Do I Get To Bonaire?
There are several options for getting to Bonaire on international carriers from North and South America as well as Europe, however flights change regularly. For the most up-to-date information please visit http://www.tourismbonaire.com. Ferry service is not available between Bonaire and Aruba, Curacao or Venezuela.
What Are The Entry And Exit Requirements For Bonaire?
All visitors to Bonaire are required to have a valid passport. No visa is required for U.S. and Canadian citizens. It's the guest's responsibility to ensure his or her own visa requirements, and no refunds will be awarded for customers denied access for lack of a proper visa. Airline tickets generally include the airport departure tax of $ 35. If not, the departure fee will be payable in cash or debit/credit card at the airport prior to check-in. Children under 2 are exempt from the tax. MasterCard, Visa, Discover, Maestro, are all accepted, but American Express is not. The departure tax to Curacao and Aruba is lower.
What About Transportation And Transfers?
Bonaire has no public transportation and only a few taxis that are often occupied during the cruise season therefor we offer our guests a complimentary or additional pickup. Bonaire Ocean Villas asks her guests to first come to the accommodation for the check-in, before going to dive shops or grocery stores. If our guests are having trouble finding the way to their holiday home, the Bonaire Ocean Villas hosts will be happy to meet their guests somewhere else, for instance at the airport.
Is Driving On Bonaire The Same As Back Home?
Pickup-trucks are great for touring, getting you to your shore dive sites and taking you around town to sample the local cuisine. You do not need to obtain a local drivers license or permit to be able to drive on Bonaire, though you do need to be at least 23 years of age to rent a vehicle. Driving on Bonaire is most likely not the same as back home. We don't have traffic lights, hardly any traffic jams and probably different rules about right of way.
In What Time Zone Is Bonaire?
Bonaire operates on Atlantic Standard Time (GMT-4), but without daylight savings (no summer time change).
What Currency Can I Use When On Bonaire?
Bonaire's official currency is the US dollar. Credit cards are widely accepted but be sure to have your passport or photo ID available. There are several banks with a 24-hour ATM available.
Where Can I Get My Groceries?
There is a convenience store that is open until late (for our late arriving guests). You can find it here: https://goo.gl/maps/a58jHVp6DdsDny927
Furthermore there are excellent wine and liquor stores and larger grocery stores within a 5-minute drive. The Bonaire Ocean Villas hosts can give you directions to the nearest and best stores.
Are There Many Beaches With Sun Beds, Service And Catering?
Bonaire has a fringing reef and iron shore, leaving few areas for natural beaches. You can enter the water for swimming or snorkeling via the ladders on the dive docks along the boulevard or at the dive centers (please ask the dive center personnel first, if you're allowed to use them), where you enter into no more than 3 feet of water. There are also man made beaches near town, and two lovely combination coral/sand beaches (Ti Amo and Windsock Beach) heading south, as well as a smooth sand area great for small children out at the protected lagoon of Lac Bay.
Emergency Numbers
Police: +599 911
             +599 717 8000
The first number is manned by
one person, so if no answer,
call the second one.
Ambulance: +599 114
Fire Department: +599 717 8580
Central Medical Centre: +599 750 3010
Kaya Soeur Bartola 7 / opposite Hospital
Week-End / 24 h open